Remote Deploy Feature in Managed Backup Service: Overview
Setting up a file backup or recovery plan on a single machine doesn't take long, but with a large number of PCs, you need other methods to populate plans. In MSP360 Managed Backup Service, this feature is called Remote Deploy and, as its name suggests, it allows bulk deployment of backup and recovery plans, and also backup agent configuration.
With Remote Deploy, you can configure backups for dozens of machines at the same time as it would take for a single PC. The feature can deploy the same agent and plan configuration for a whole company. It saves you time and, additionally, you can be sure that you didn't miss anything while configuring plans one by one.
[perfectpullquote align="full" bordertop="false" cite="" link="" color="" class="" size=""]Please note: currently, the Remote Deploy feature works with file-level backups only.[/perfectpullquote]
In this guide, we'll overview all the components of Remote Deploy.
To start with the feature, log into the MSP360 Managed Backup Service console and proceed to the RMM tab. Click Remote Deploy. There are three sections: Configurations, Rules, and History.
Configurations
Configurations allow you to create a new configuration or modify an existing one that can later be deployed on all the required computers. You can customize agent settings and backup and recovery plan options.
There are three ways to prepare a configuration that you will use for a company or a user:
1. Using an existing set of options from one of the computers in the MSP360 Managed Remote Desktop console. To do that, proceed to the Remote Management section, find a computer with an appropriate setup, click the gear icon, then Remote Deploy, and finally Import configuration (yes, to retrieve an existing configuration, you need to click import; that's not a typo).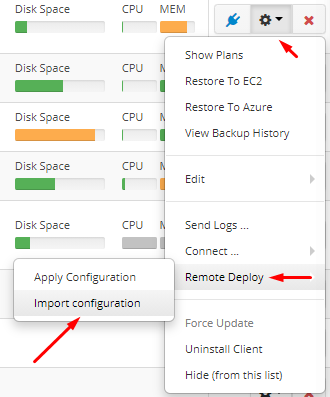 Hit OK and, in a moment, you'll see a message like the one below.

This configuration will appear in your configurations list in the Remote Deploy section. Now you just need to set up a rule to apply the configuration to the endpoints. If you don't want to create a new set of options, skip the next part and proceed to the rules section.

2. You can upload an existing configuration from the MSP360 Backup agent. Launch the agent on the target endpoint and click Export Configuration in the File menu.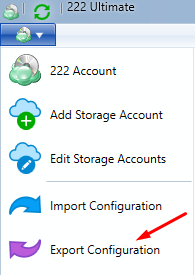 Find the file-level backup plan that you want to apply on multiple computers, select it, and click Export.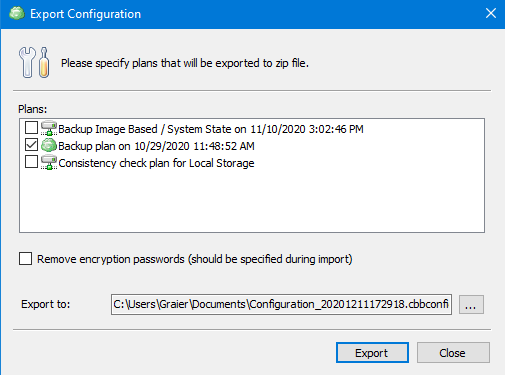 Go back to the MSP360 Managed Backup Service console, Remote Deploy section. Click Upload New Configuration.

Find the one you've just extracted from the agent and upload it to the console. You will be able to see it in the configurations list.
3. Finally, if you don't have an appropriate configuration, you need to create it. Click Create New in the Remote Deploy tab, Configurations section. Specify the configuration's name and OS.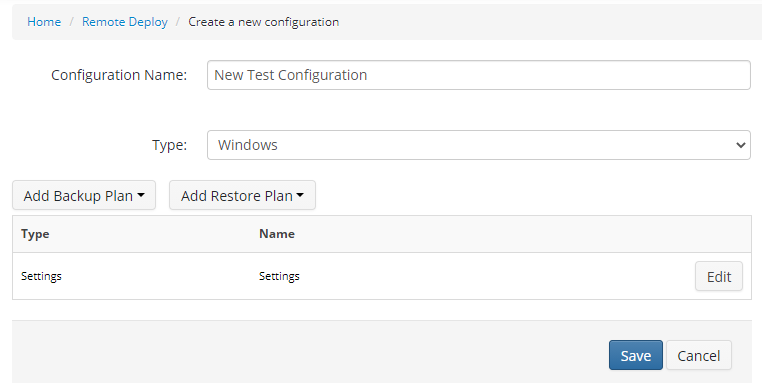 The next step is divided into two parts.
Setting Up Default Options
First, we're going to customize the settings that will determine your agent's behavior in general. The agents will receive these settings after you apply the new configuration.
Click Edit in Settings. You'll see several tabs, which we'll revise one by one.
Please note: when you change the default options, only those that are checked will be applied.
In the General tab, you can set up the tray options, change the language, or add a confirmation message to your wizards. Notice the Protect console with master password option; this password will be used to limit access to the GUI and (optional) to the command line.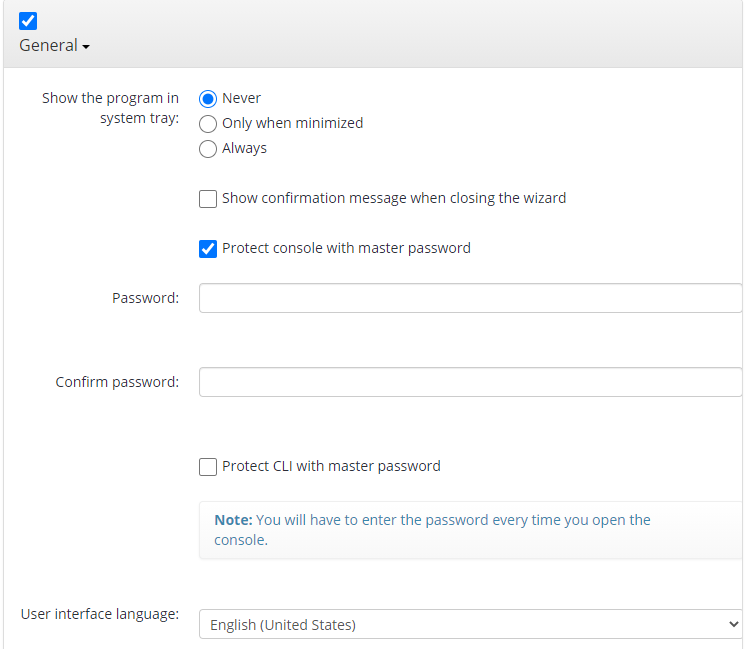 The Connection tab defines how many connection attempts are allowed, and what the interval should be. Switch on the Use MD5 checksum option to additionally ensure that files in storage and on your machine are identical, but note that it will significantly slow down the processing of a backup plan.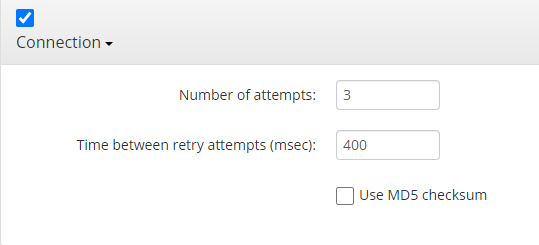 In the Bandwidth tab, specify the speed of data transfer. You can set a schedule to raise this speed when users aren't working on their PCs. Click Enable specific schedule, then Add, and specify the options in the window that appears.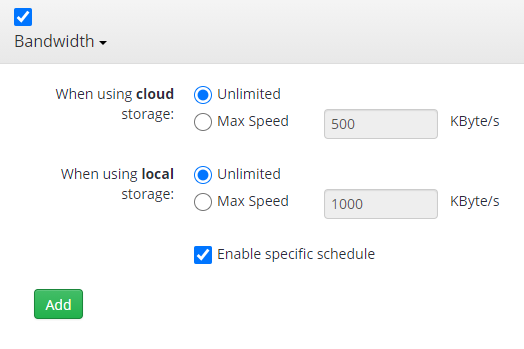 The Proxy tab is for proxy-server settings.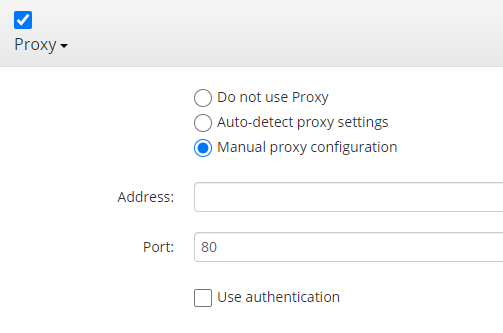 The Retention Policy determines how to store your backed up files and their versions. Specify how old they should be to get deleted, whether the solution should save the last copy anyway, how many versions to keep, and, if you delete files, what the period should be between marking them for deletion and actually purging them.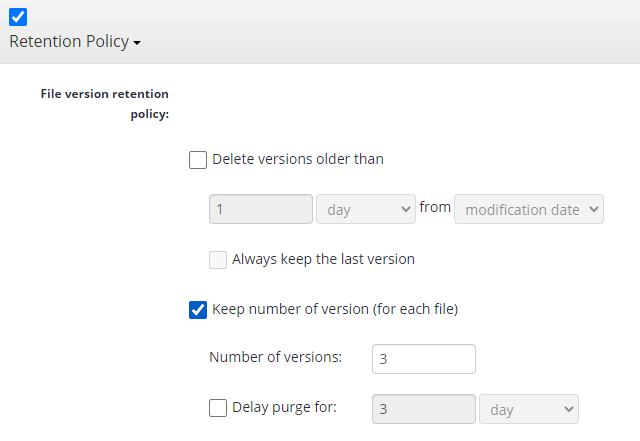 Additionally, you can set a number of records in history here. History stores records of all the files being backed up. Each record is a summary of file backup or restoration. History can be checked in the backup agent that is installed on the appropriate endpoint, in the History tab, or in the Reporting tab, Backup History section (click the appropriate backup to see details and switch to the Files View tab).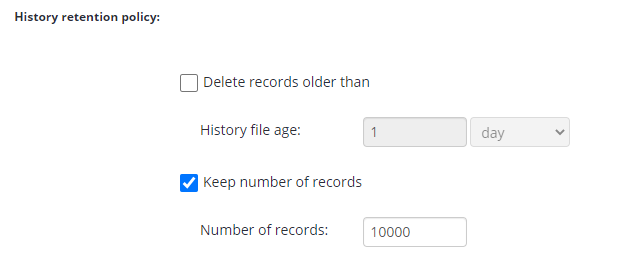 Using the Logging tab, you can define the depth of logging and the folder where logs are kept. If something goes wrong and you need our support to solve the issue, logs will be required to understand what happened.

The Advanced tab is for technical options. Here you can define chunk size, use multithreading, set priority for the backup process, delay sleeping until the plan completes, or force the plan to continue when your computer wakes up (the latter two functions can be enabled on Mac only). You can also switch on the archive attribute clearing option; with this, the attribute will be cleared for each file that was backed up. The OS will set it back after you change the file.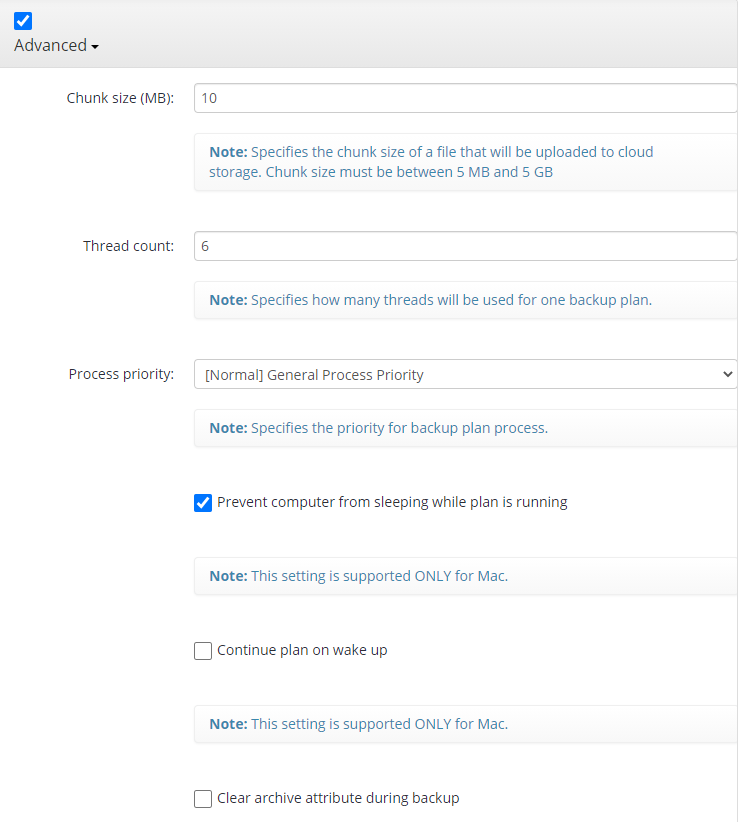 In the Memory Options tab, you can set how much memory and disk space to use while your files are being backed up. Additionally, here you can define a folder for temporary backup files.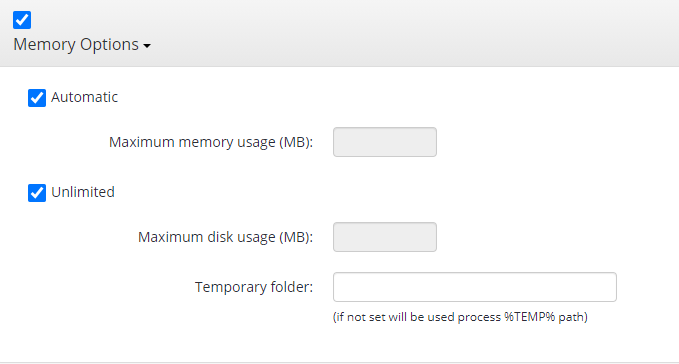 Now, click Update. The default options are all set. Below, we overview the creation and configuration of backup and recovery plans.
Configuring a Backup Plan
Hit Add Backup Plan and then Backup Files Plan.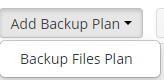 Give your plan a name and specify the VSS and NTFS preferences. If you want this plan to be a block-level one, switch this option on.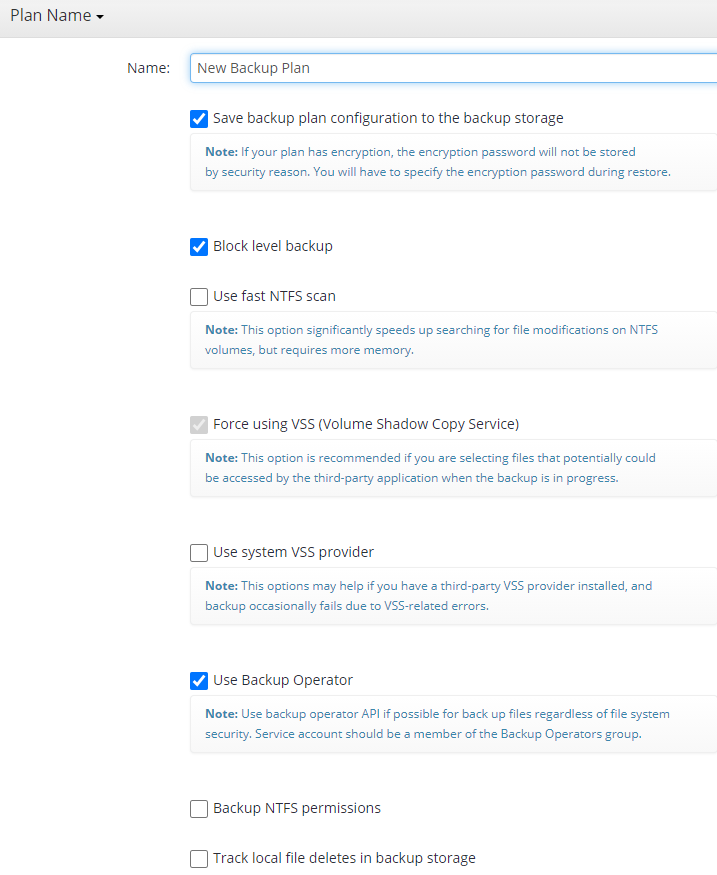 In the Backup Source section, enter the paths to the files and folders you are going to back up. Without this, the plan can't be created. You can also exclude some data from being backed up.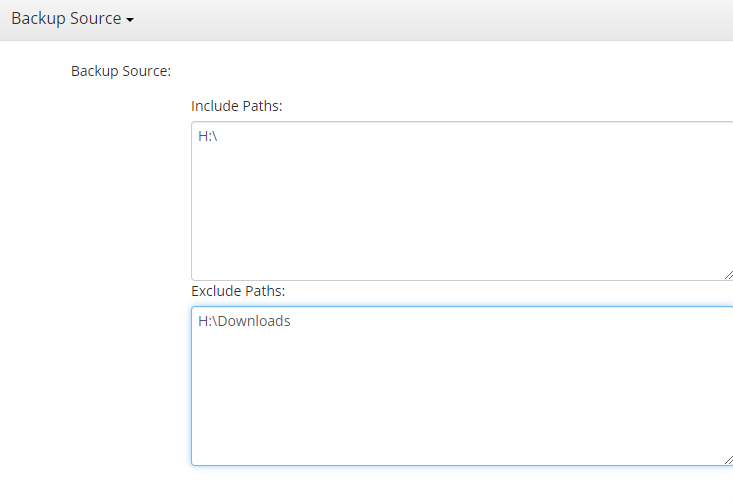 Then, select storage and bucket.

The Advanced Filter section allows you to specify more accurately what files to back up (or not). For example, you might want to keep only .doc files or images; or maybe you'd prefer to skip large files to save storage space.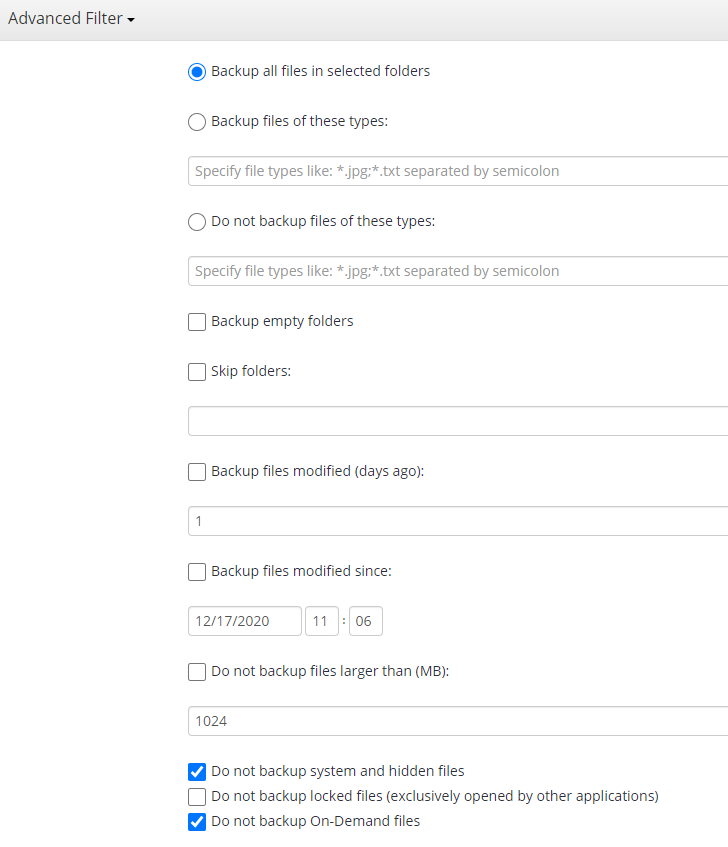 Next, specify the Compression and Encryption options. We recommend using both, as compression makes files lightweight and encryption helps to protect data. Also, you can select an access tier here.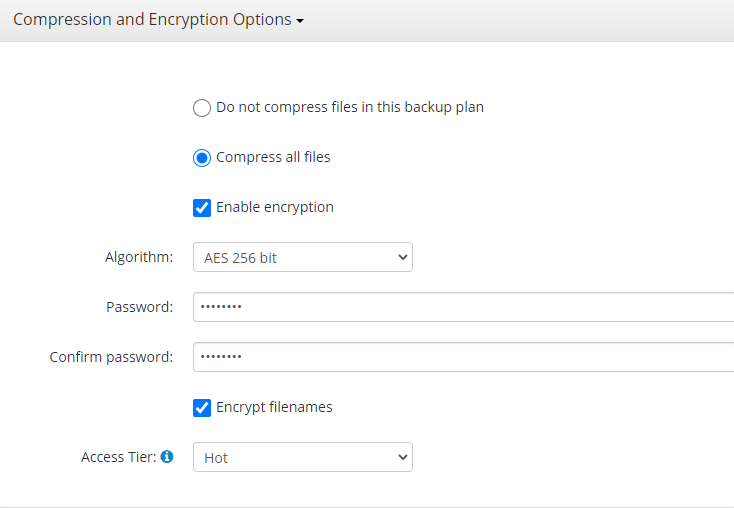 Now, the Retention Policy. It works similarly to the policy you've defined before in the Default Options section. The difference is in local file deletion; if you remove files from your machine, they will still exist in the storage, so you will be able to restore them. With this option, you can determine how long to keep the files after you delete them on your PC.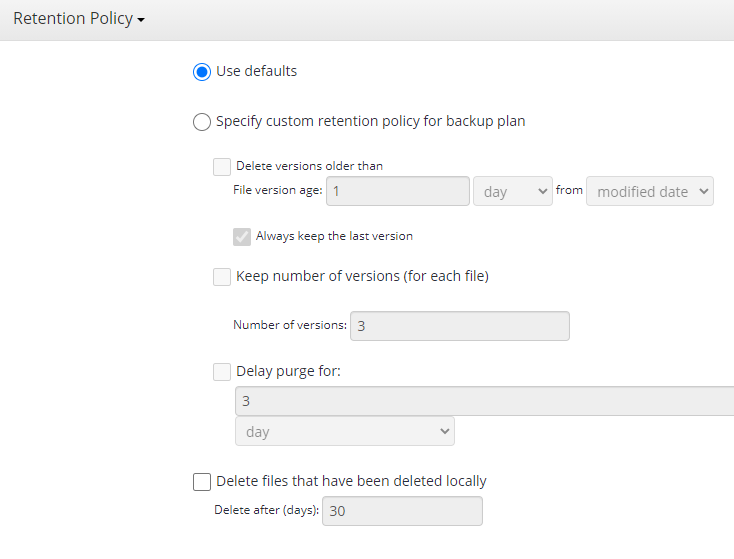 Then, schedule your backup. It might be a one-time or recurring plan. If you chose a block-level backup at the beginning, you will be prompted to schedule both full and incremental backups. In this case, we recommend launching the full backup once a week and enhancing it with a daily incremental one. You can also prevent your plan from running for too long, or force a missed plan to start when the PC resumes working.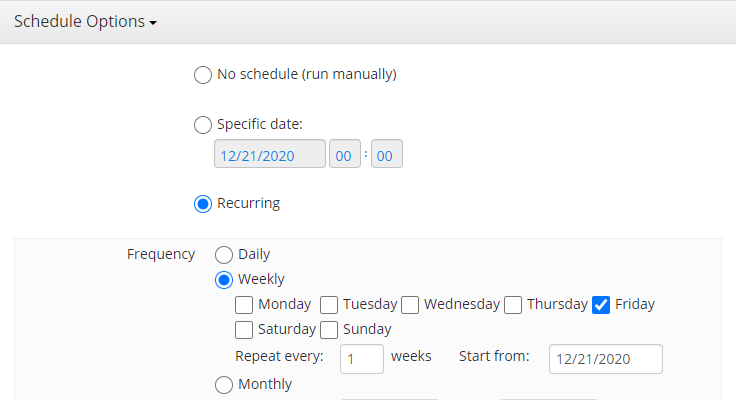 In the Pre / Post Actions section, you can force the local repository to synchronize with backup storage before launching the plan or add scripts that will run before or after the plan. Additionally, you can specify what plan to run after the current one.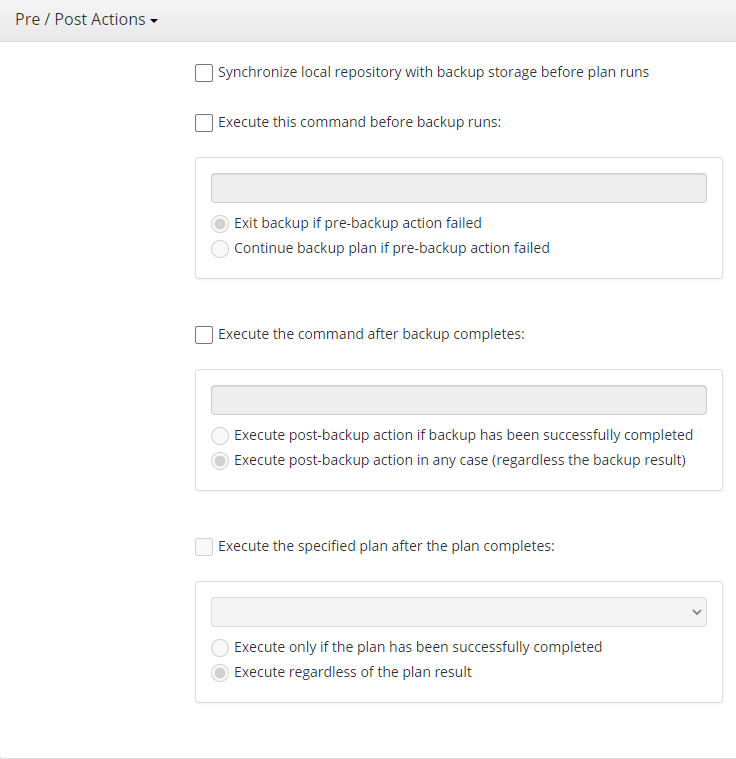 Set up notifications, click Save and you're done.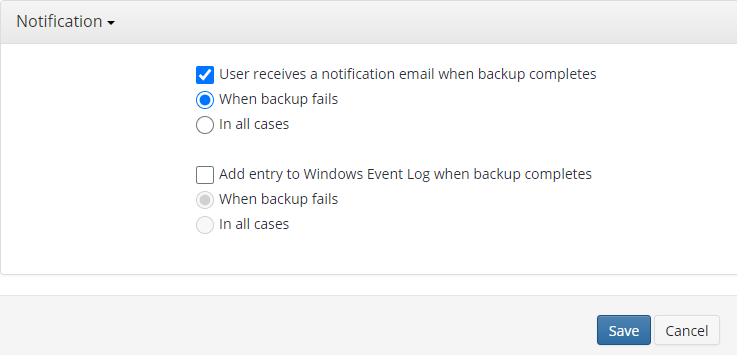 Creating a Restore Plan
With regard to creating a restore plan, you can add it to an existing configuration or create a new one as described before. In the configuration, click Add Restore Plan, then Restore Files Plan.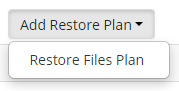 If you are planning to run this plan only once, there's no need to name it; otherwise, enter a name.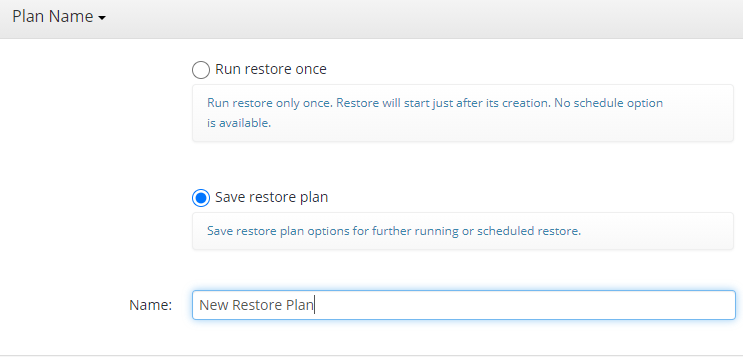 Next, define a restoration point. You can restore the latest versions of your files or set a particular point in time. This is relevant when you know the exact time your data disappeared. Another two options are Modification or Backup period – this means that the solution will restore files that were modified or backed up during the period that you specify.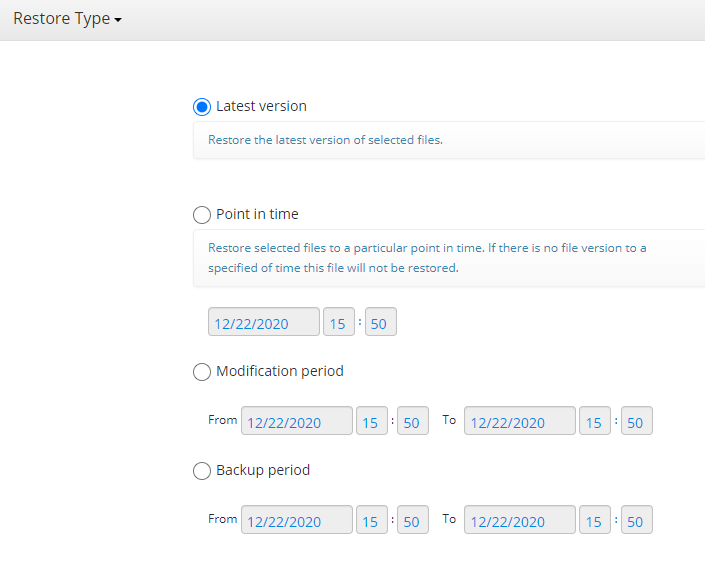 Specify the restoration source; choose an account and bucket. If you backed up your files in a local storage location, enter the path to it.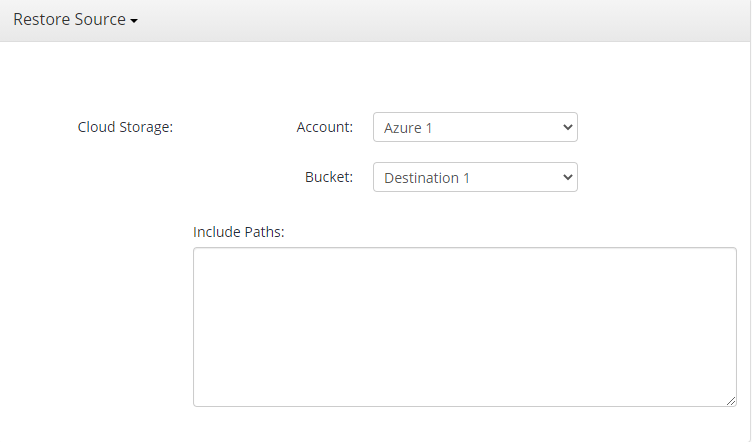 The location to send the restored files; choose the original location or change it. Additionally, set up the restoration parameters; check whether you want to restore deleted files, overwrite existing ones, and more. If you have backed up NTFS permissions, you can restore them as well.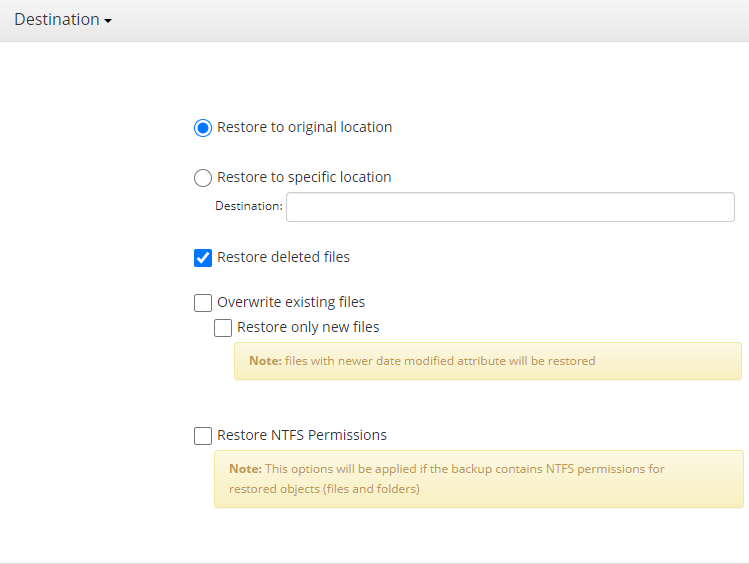 If you used encryption for your backup plan, enter the appropriate password.

Define the restoration schedule if needed.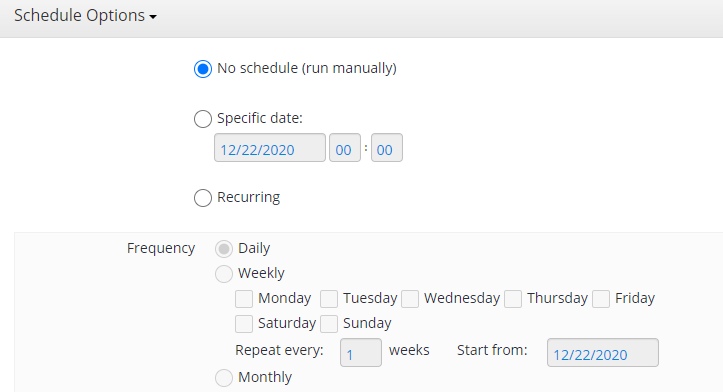 Finally, set up a notification if you want to know immediately how your plan went. Then, click Save.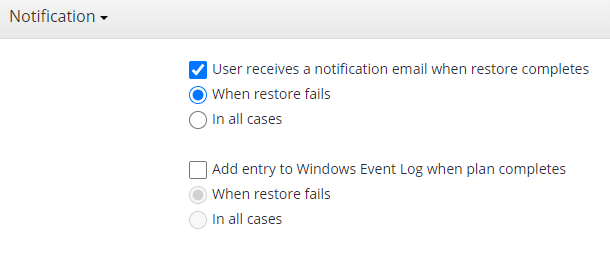 When you've specified everything in your backup and/or restore plan, you will see it under Settings. Click Save once again.

The configuration will appear in the configurations list. You can change its visibility if needed; by default, it is visible to its creator only but, of course, you can change this option.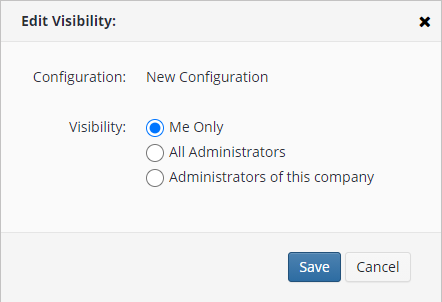 To apply the configuration, you will need a rule.
Rules
Rules define what machines will receive the configuration you prepared. You can set them for an endpoint, a user with several endpoints, or for a company, and this means that all the computers you've selected in this way will work under this configuration after applying the rule.
Click Add Rule near the configuration you've just created or, alternatively, proceed to the Rules tab and click Add Rule there. In both cases, a new window will appear. Select configuration, then choose what endpoints will be affected by selecting a company, a user, or a computer. The Apply only to new installations checkbox is necessary when you add some users or computers to a company with an applied configuration. Please note that reapplying the configuration rewrites all the corresponding options on the user's PC.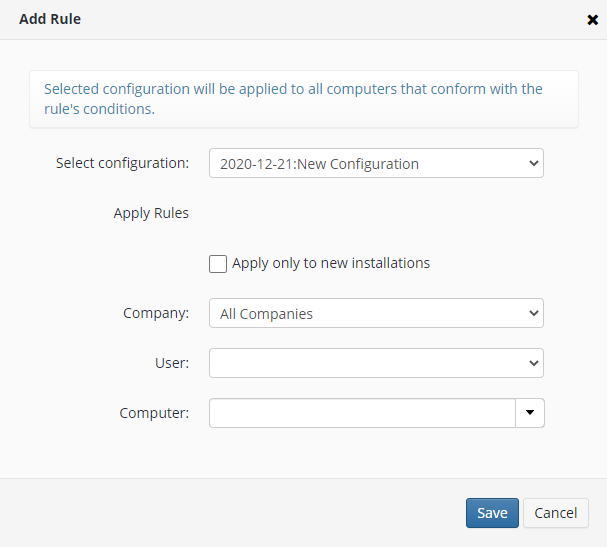 Click Save. This launches the configuration for all the computers you've specified.
History
On the History tab, you can see all the computers that received a configuration via Remote Deploy. There is information about user login, computer name, what build is installed, configuration name, status (applied or not), and the date and time when the configuration was created and applied.

If something went wrong and some endpoints didn't receive the configuration, go to the Remote Management section, find the required computer, click the gear icon near it, then choose Remote Deploy, and Apply Configuration. Click OK in the window that appears. The configuration designed for this endpoint will be applied automatically.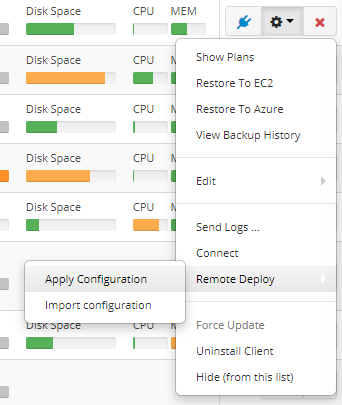 Not only does the Remote Deploy feature save you time but also it allows you to create "standard" backup or restore plans just once in order to apply them later for new companies that you are just starting to work with. If you have any remaining questions, please don't hesitate to contact our pre-sales team.