As a managed services provider, you control tens and, perhaps eventually, hundreds of clients. Each client represents a swarm of PCs, laptops, hardware components, software licenses, miles of cabling, and numerous subscriptions, all of which should be maintained, supported, and updated in a timely manner.
It's easy to get lost in your and your clients' assets. However, there is a solution. IT asset management is a practical approach that will allow you to seamlessly grow your MSP and your customer base without losing control over assets and without any hardware and software leftovers eating up your budgets.
In this guide, we will explain the main principles of IT asset management, the benefits for your MSP, whether or not you should get any certification, and which software you should use.
The Definition of ITAM
IT asset management (ITAM) is a group of principles that ensure effective asset management of the corporate IT infrastructure. Management includes:
Accountability. You should be able to track any device or piece of software under your control.
Deployment. You should ensure that assets are deployed in a timely manner and that the deployment has been recorded.
Maintenance. This includes scheduled or break/fix maintenance.
Disposal. Any asset has its lifespan, which should be monitored.
Assets, in turn, consist of:
Hardware. Everything that is manageable by an MSP, including PCs, laptops, spare parts, network hardware, etc.
Software, including licenses and subscriptions.
Thus, ITAM is all about creating a lifespan for your hardware and software assets, and a workflow around that lifespan.
Why ITAM Matters to MSPs
There are several reasons why a managed services provider should implement ITAM at the earliest stages of their business. These are:
Maintain control while working with multiple organizations. Even if you have standardized your services and your hardware stack, there is still a difference in the exact assets you have implemented and have to manage in different organizations.
ITAM allows you to optimize budgets by implementing lifecycle and change management in your MSP.
Over time, ITAM will allow you to review the most and least used or reliable pieces of software and hardware, thus allowing you to make efficient changes in your asset offering.
Remove unnecessary and phantom assets. Within ITAM, you will need to create a list of assets and constantly monitor it to make sure it's valid. In this way, you can avoid the situation where you have lost something or you have excessive stock.
When your staff members are going to carry out on-site maintenance, you will easily be able to create a checklist for them of all the assets that need to be checked, changed, or updated.
An ITAM software toolkit allows you to automate asset management.
We recently produced a guide to another IT-oriented approach, the IT information library, or ITIL. This approach overviews all the IT-related processes of an organization or team providing IT services to a company. That being said, ITAM is one of the structural parts of the ITIL; unless you implement IT asset management, you cannot fully leverage the ITIL framework.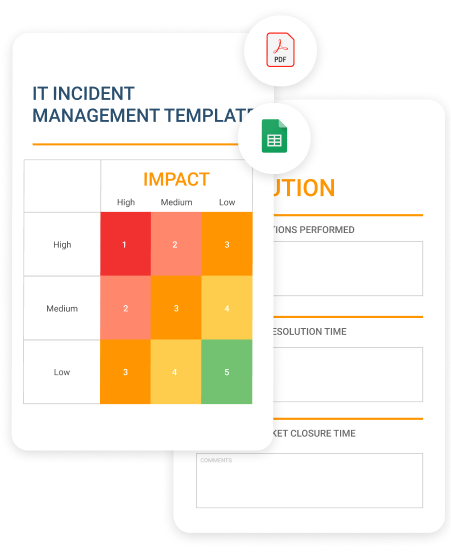 ITAM Toolset
Many IT services providers try to manage their assets using the next-to-free tool Microsoft Excel or some other kind of spreadsheet. However, that approach leads to mistakes and shadow assets that should be present but are simply not where you expect them to be. Why? If you make a mistake or forget to add new or disposed-of assets once, you will lose critical information. And the probability of such mistakes will get higher with the growth of your MSP.
So there are many tools that can monitor your assets. Some of them, like Snipe-IT, are open source, while others are embedded into the RMMs you are using. Most tools will allow you to detect active hardware and software, monitor license usage, and create custom alerts and reports. And, whether or not these tools are free, asset management is such a huge deal for an MSP that the price should not be a deal-breaker. Drop your manual spreadsheets now, so as to cut your expenses in the future.
Where to Study ITAM
Naturally, there are different IT asset management learning programs and books. Most of the programs are quite short and last for a couple of days, like ITAM Foundation Course and Practical ITAM, for example. These programs will teach you the theoretical and practical principles of ITAM, like how to create an asset lifecycle and a workflow for that lifecycle within an organization.
There is no single approved certification in ITAM and, in practice, there is no point in passing such a certification, unless you are aiming towards an enterprise IT career. There are several books on practical ITAM which will introduce you to all the required concepts. After that, you should create a step-by-step plan and introduce the IT asset management principles and the toolkit into your managed IT business.
Conclusion
Without a doubt, IT asset management is one of the cornerstones of sanity and effective control of your MSP. Unless you know how to maintain, update, and dispose of all the assets under your control, you cannot grow and thrive effectively. So, forget about manually updated spreadsheets and bring in advanced workflows and automation.