Getting Started with MSP360 Managed Backup Service
From this guide, you will learn how to sign up for MSP360 Managed Backup Service, enter the Web Console, install the software on your machine, and start your first backup plan.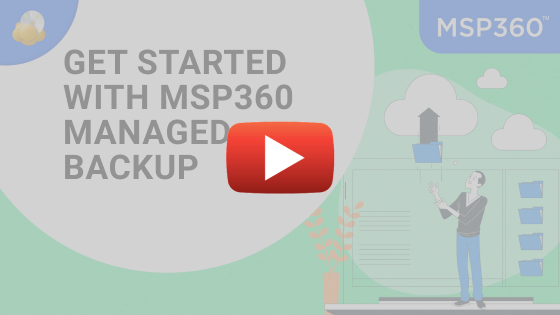 Starting Free Trial
Click the Free Trial button on msp360.com, complete the form and click the Free Trial button at the bottom of the screen.
You will be redirected to the Getting Started Wizard in the MSP360 Managed Backup console. We will automatically grant you 2TB of free test storage for 30 days. You will be able to add your own storage account later.
Create a Company
Now you need to create a company and assign it with a backup destination. To do this, go to the Organization tab, Companies section, and click Add Company. There, add a name to the company and then go to the Backup Destinations section. Click Add Backup Destination.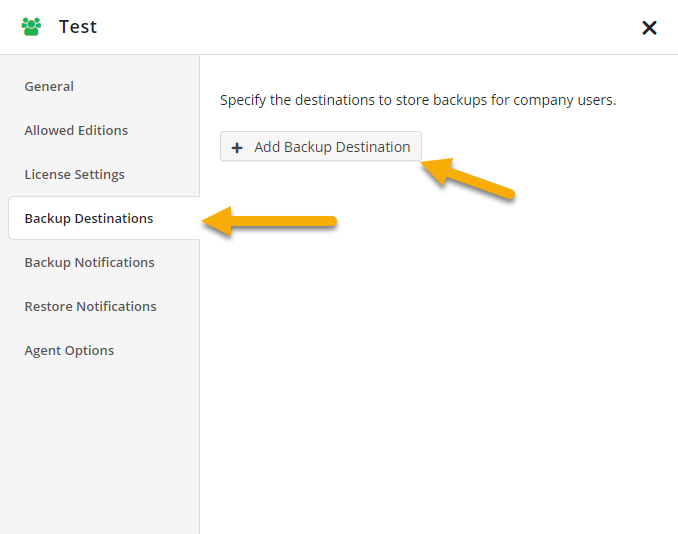 In the displayed window, select the MSP360 Bucket and click Add. Now, all users assigned to that company will send their backup data to the chosen bucket.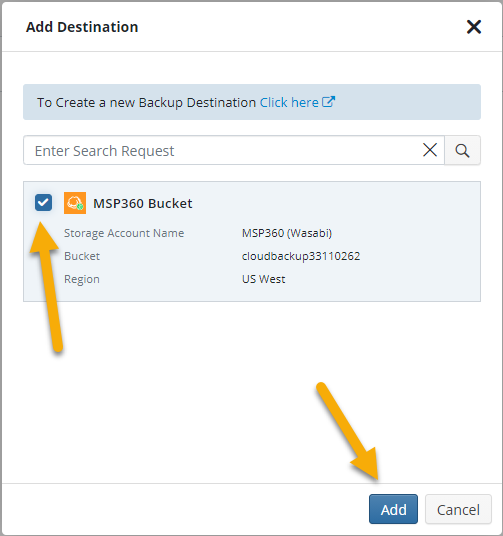 Create a User
A user is needed so you can assign the machine you will be backing up to that user. To create a user, go to the Organizations tab, Users section. You will see that one user account already exists there with the email under which you registered. We don't recommend using this user. Instead, click Create User.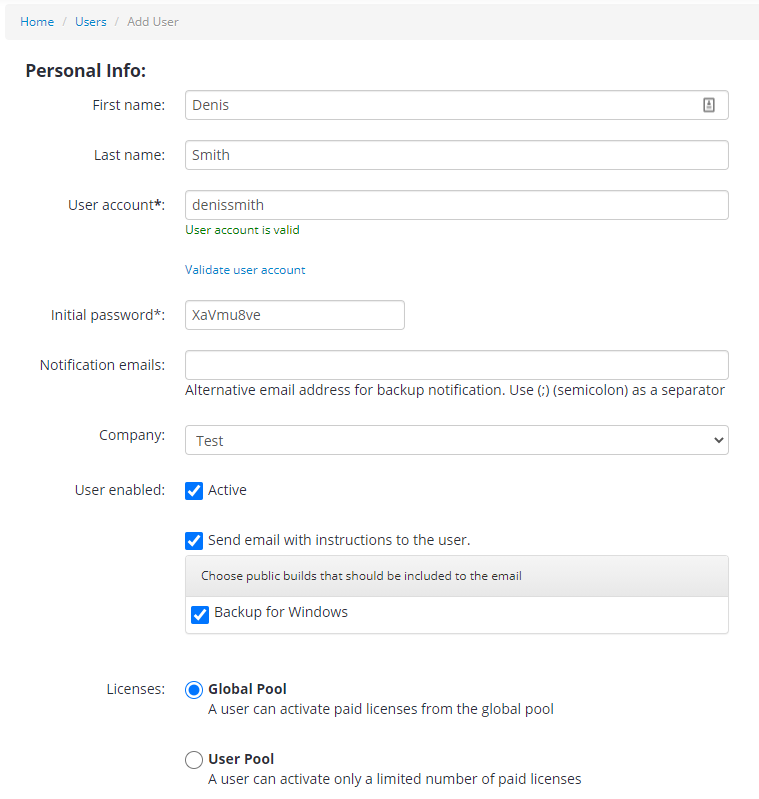 Fill in the form and assign the company that you created in the previous step. Once done, click Save. Now you are ready to install the software and run your first backup.
Download and Install the Backup Agent
Install the software that you downloaded previously. If you have not downloaded it, go to the Downloads tab, and download the required build.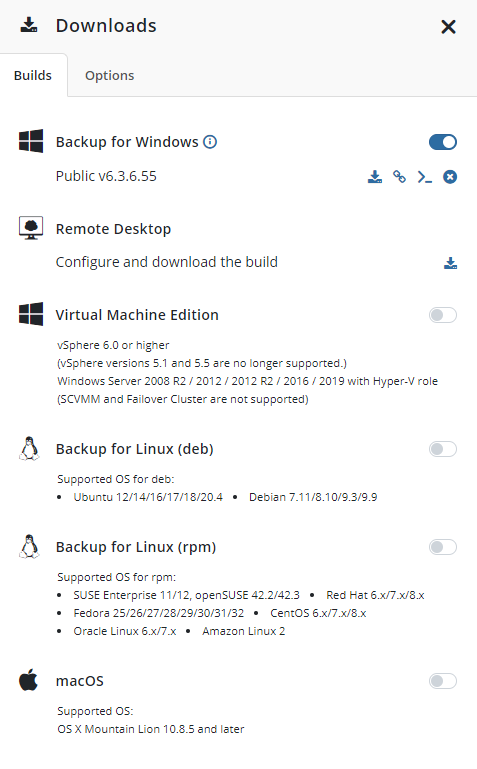 Assign the Computer to the User
Once the installation is complete, go back to the MSP360 Managed Backup Web Console to assign a user to the given computer. There, go to the RMM tab, Remote Management section. You will see the name of the computer with the backup agent installed. Click Add user account to associate the computer with the user you have created.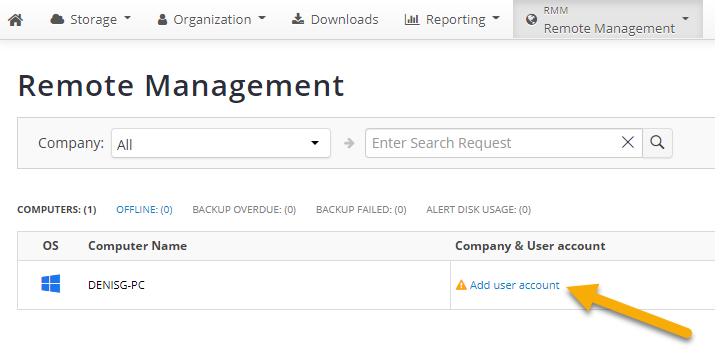 In the displayed window, select the user that you created previously. Click Save.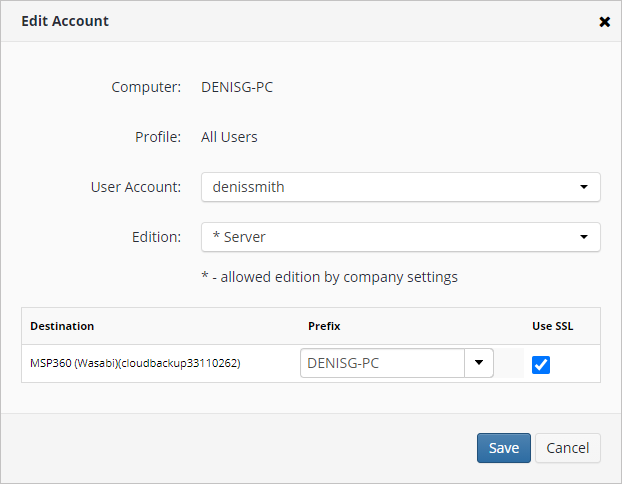 Set Up the Backup Plan
Once done, click on the computer name to create your first backup. You will see a slide-in. There, click the + button and select Files backup.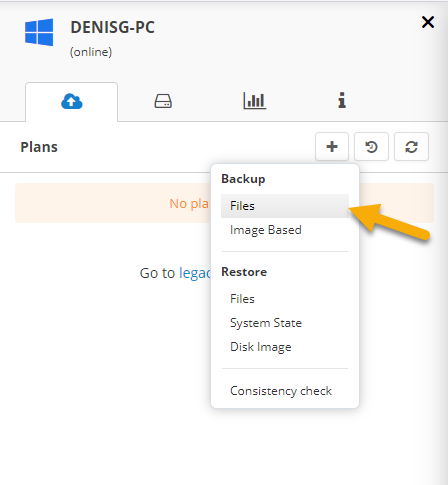 Now you need to set up your first backup plan. For the first backup, choose a couple of files on the Backup Source tab. Then click Save.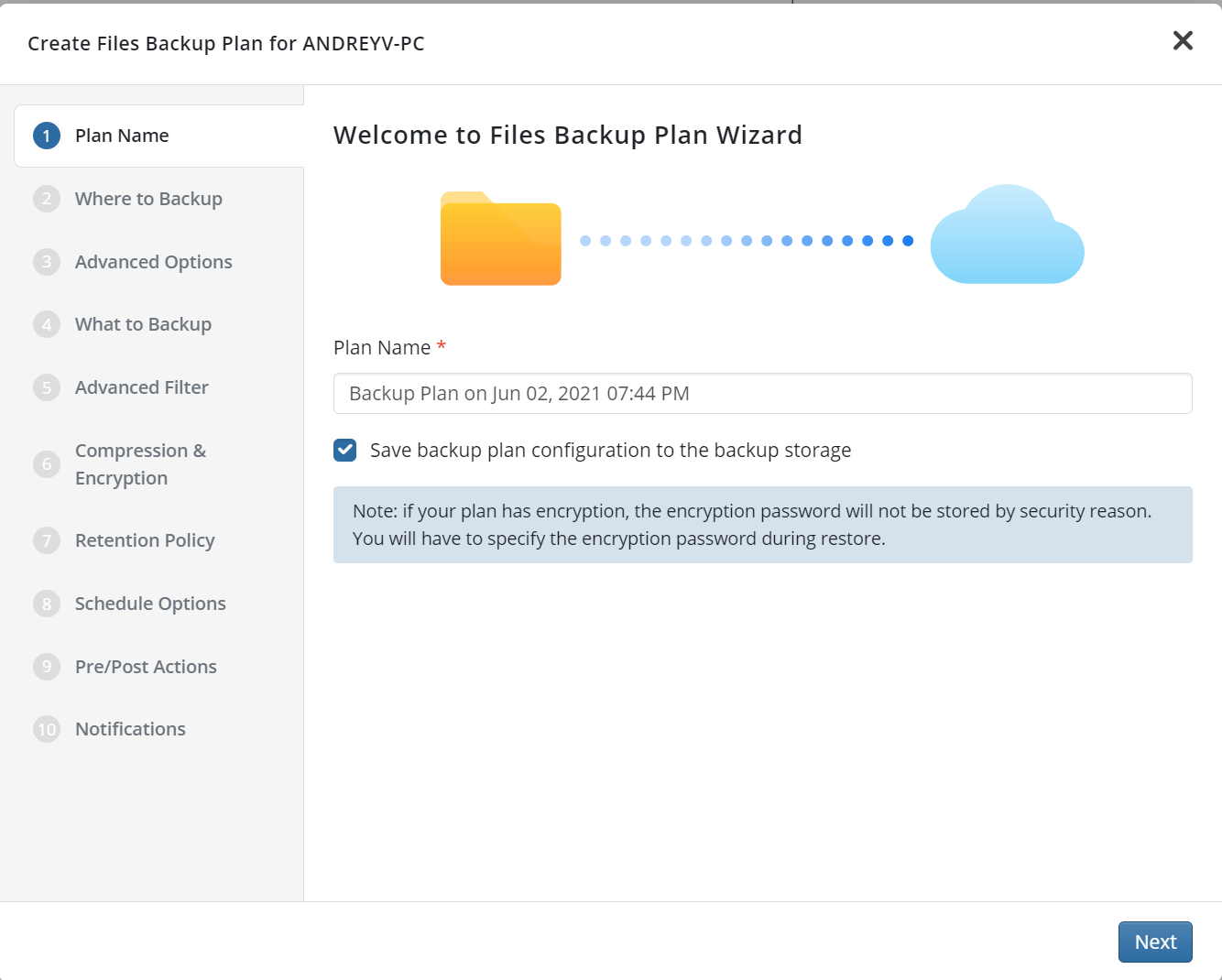 You will be returned to the Remote Management section of the MSP360 Managed Backup Console and will be able to see your newly created backup plan in the slide-in. To run it, click the green arrow.
Congratulations! Your first backup plan in MSP360 Managed Backup has just started. If you have any questions, feel free to contact our pre-sales team.